1.Mr.Sanjay Gupta, (Age 46 ), the present Managing Director of Prima industries ltd has been associated with the family business of Gupta`s after his formal education and took over the management 20 years back. He is specialized in Marketing and Finance management. He has travelled abroad extensively and kept himself update with the changing scenarios in global markets.
2.Mr.P.L.Singh (Age 61) who joined the Group as General Manager (Administration & HRD) around 15 years back. He has a lot of experience in manufacturing and administrative activities of Flour Mills and Animal Feeds manufacturing facilities. He is in charge of technically upgrading the flour mill and animal feeds facilities. He also interacts with technology consultants for improving productivity and reduce operational and maintenance costs.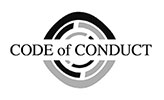 PRIMA INDUSTRIES LTD.

Door No. V/679C
Industrial Development Area
Edayar - 683 110, Cochin, India
CIN.No - L15142KL1994PLC008368

Phone : 91-484-2551533, 2551534
Email : primagroupcompanies@gmail.com

News & Events
All Share Holders are requested to register their e-mail id and postal addresses with the Company so as to enable the company to establish an e-voting plat form.Please send your email ids/addresses to the following company email; prima@vsnl.in